Stained Glass Place Cards or Escort Cards, Sets of 25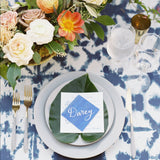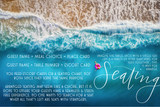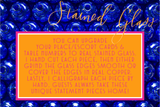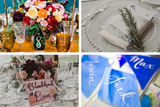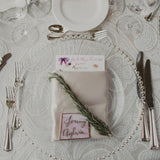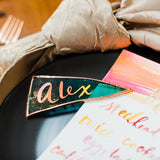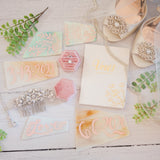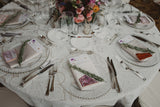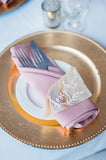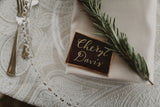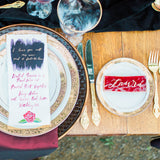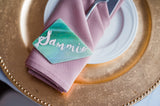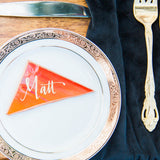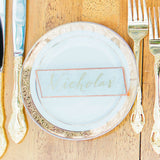 Description
Each of these place cards is made of real stained glass in a variety of colors that coordinate with your wedding's mood.
Guests are always blown away by these & want to take theirs home! These artisanal place cards double as wedding favors your guests will treasure forever.
They are each individually cut, the sides are either ground to be smooth or can be wrapped in real copper, & each guest's name is calligraphed.
From start to finish the entire process is done by hand. 
Once you have purchased the listing for the quantity you need, email ro@pigmentandparchment with your entire finalized guest list typed exactly how you'd like the names written.
Also, please include the range of colors & mood of your wedding.
If you'd like them to be color coordinated to reflect guests' meal choices, just let me know! 
If you don't have enough guest names to use up each set of 25 that you order, you can include text to use the remaining pieces as signage or decor for buffets, dessert/cake tables, bathrooms, bar displays, sweetheart tables etc. 
The completed place cards will be shipped within 4-8 weeks after receiving all information from you. If you need them sooner, email me before purchasing to confirm my availability.
Domestic shipping via FedEx is included, fully insured & bubble wrapped like crazy!  
No edits are included & due to the custom nature of this item there are no refunds.