Hand Painted Calligraphy Ornaments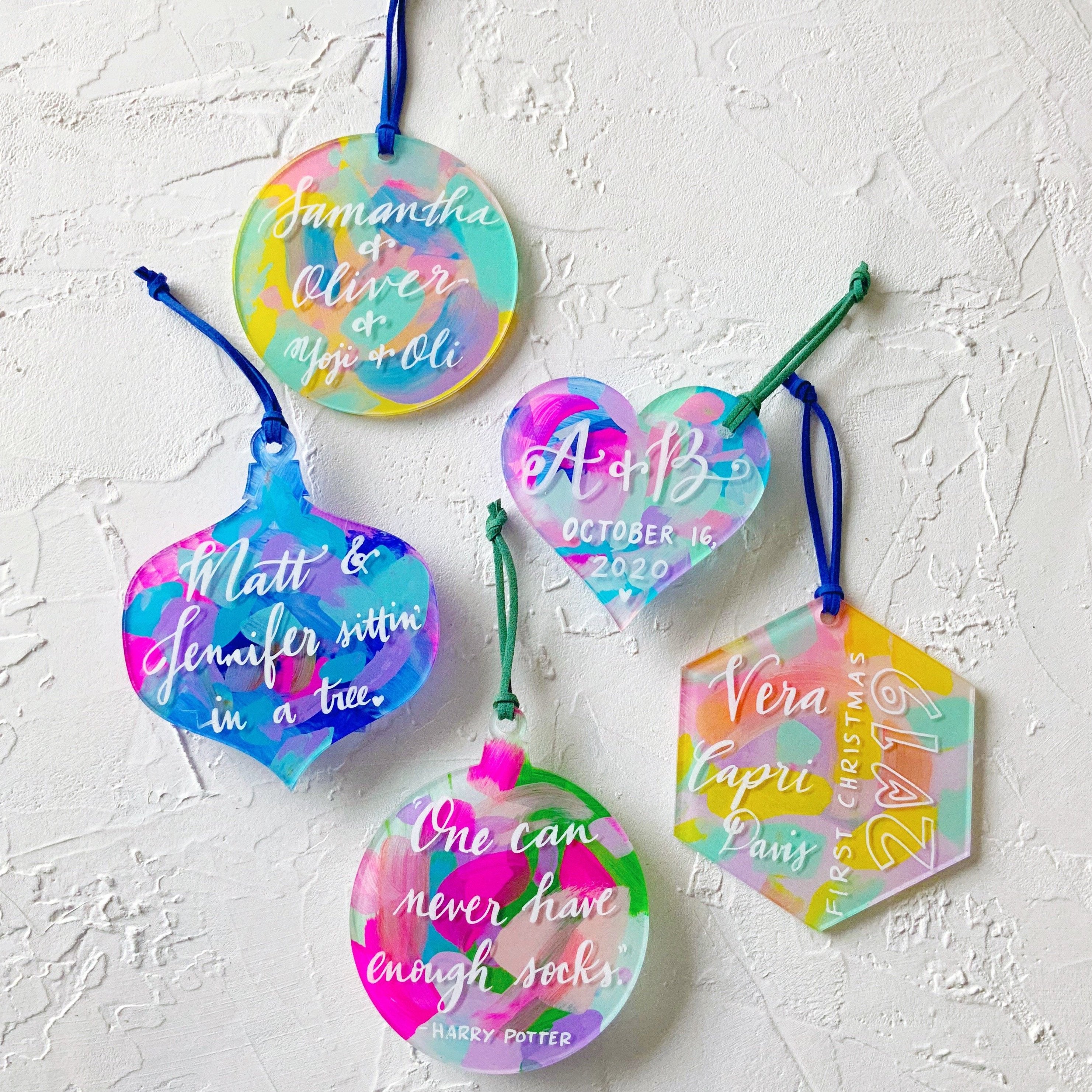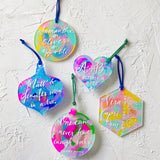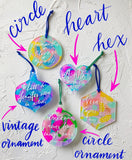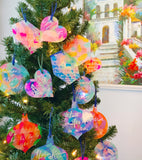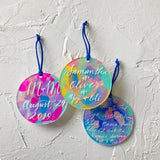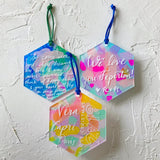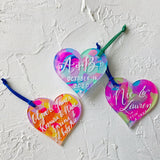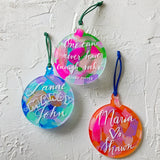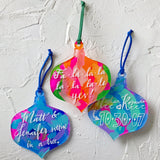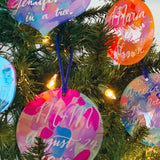 Description
Limited Edition: I hand painted 150 of these limited edition rainbow acrylic ornaments. Only about 50 ornaments are left & then they'll be gone forever!
I will hand calligraph them in white ink for you once ordered. 
Gift & Text Ideas:
commemorate newlyweds' first holidays together
baby's first Christmas 
inside jokes 
favorite song lyrics
movie or TV quotes
inspirational quotes
When checking out, let me know each ornament shape preference & what you'd like that shape to say (up to 25 words). 
Example: Ornament #1- heart shape saying "Aiden loves Carrie, 2019"
I will do my best to give you the shapes you request. There is a chance the shape you request will run out. If your requested shape is out of stock, I will create your ornament with another shape. If you have any shapes you absolutely do not want, please put that information in your comment when checking out. 
Ornaments will be shipped 4-8 weeks after the order is placed & all information is submitted. If you need them sooner, email me first to confirm my availability.