Wedding Stationery Sampler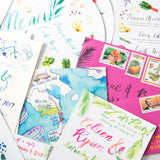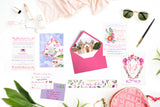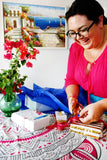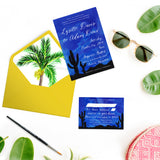 Description
This sampler includes print samples & envelopes from real wedding suites!
It includes a mix of stationery pieces from different weddings so you can see & hold a variety of styles, themes, & colors for inspiration.
Please note, my current minimum order for custom stationery packages is $5,000. 
*If you are a photographer wanting to use my stationery for practice or shoots, kindly credit my work on every photo using my stationery with a link to my website or my instagram tagged in the caption.